Vehicle Specific Electrics
If you buy a towbar you will also need electrics to power the lights on your trailer or cycle carrier or a complete system to power the internal electrics in your caravan including lights, fridge, etc.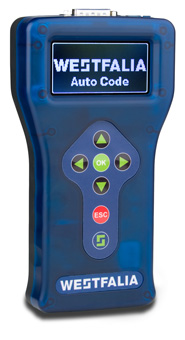 Vehicle specific wiring kits plug into the vehicle's existing wiring harness and provide either 7 pin or 13 pin solutions that work with your vehicle. Vehicle specific wiring kits provide the ultimate peace of mind in terms of both safety and reliability.
Many motor vehicle manufacturers now design their cars' electrical systems with the ability to recognise when a trailer or caravan has been connected. The vehicle will then alter its characteristics to help create a safe towing environment for the vehicle and its passengers. These features often require activation by the towbar fitter or the vehicles main dealer via a coding tool.
As NTTA Quality Secured towbar fitters All-Fit are now able to offer a coding service in-house, saving you a trip to your dealer. We have the latest equipment, which works on 34 vehicle manufacturers, backed up by extensive technical support and specialist software engineers.